J'ai usé quelques Vinyles sur ma platine...
Un son pur et dur, et qui vous prend aux tripes




Le nouveau boss du Chicago Blues !
La maison est bien gardée...
(En boucle sur ma platine)

Dave Specter

http://www.davespecter.org/index.html




Dave Specter et Steve Freund, font partie des meilleurs guitaristes au monde.




Johnny B. Moore



Guitariste chanteur pilier des clubs de Chicago, du Chicago Blues traditionnel.




Une basse et une voix profonde, un cri de souffrance mais aussi d'espoir.
La base de la base du Blues
Willie Kent





La continuité du South Side Blues, Ecole Muddy Waters....


Vous n'allez pas à Chicago, Chicago vient à vous !

Dimanche 15 octobre à La Charité: John Primer & the Little Boogie Boy Bluesband
Cellier des Moines, 10 Cour du Château,
58400 La Charité-sur-Loire
Steve Freund

http://www.stevefreund.com/

Duke Robillard

http://www.dukerobillard.com/



Le meilleur, il peut tout jouer, mais vraiment tout !



Magic Sam



Magic Sam, un génie, avec Otis Rush et Buddy Guy les 3 créateurs du West Side Sound dans les années 50'
Ce nouveau style de Chicago Blues va influencer les jeunes musiciens européens des années 60'...
pour en savoir plus :
http://fr.wikipedia.org/wiki/Chicago_Blues




Forte personnalité, jeu de guitare sec et cinglant.
Blues radical et sans concession.
Certainement le plus dur du West Side Sound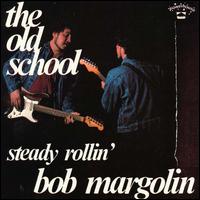 Excellent guitariste, sideman de Muddy Waters.
Il rend hommage à Muddy Waters avec le plus grand respect.



Facile, c'est magique !
Un blues à casser la barraque, et c'est peu dire !
En club ça envoie trés fort.
Roots et géant comme le bonhomme, une montagne ....


Delta Blues au groove hypnotique, atmosphère juke joint, blueman militant et engagé


Sax Gordon

http://www.saxgordon.com/




Technique et feeling Enorme !
Vu une seule fois sur scène, mais j'ai compris, un avion, une fusée !


Harmonica Shah




Détroit (Michigan)
Un son roots, direct, spontané, efficace
Souvent dans les clubs de Chicago
Le son des clubs enfumés du Southside


Junior Watson

http://www.juniorwatson.com/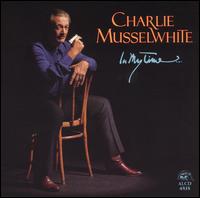 Monsieur Junior Watson, la liste est longue, très longue !
Canned Heat, Jimmy Rogers, Rod Piazza, Mighty Flyers, William Clarke, Smokey Wilson, Mark Hummel, Lynwood Slim, John Németh, Kim Wilson, Snooky Pryor, Charlie Musselwhite, Walter Trout, John Logan, James Harman, Sonny Rhodes, Gary Smith,.....
On l'aime à la folie !




R.J. Mischo

http://www.rjblues.com/



Harmoniciste / vocaliste de la scène du blues californien

Le blues des années 50'




Indispensable, que du bonheur..

Little Charlie & the Nightcats




Groupe fondé en 1976 par Charlie Baty (guitare) et Rick Estrin (harmonica et vocal)
un cocktail Rock & Roll, Swing, Jump Blues, Chicago Blues



New Orleans Funk
New Orleans The Original Sound of Funk 1960-75
(Compilation nov. 2000)
A ne pas manquer
ça décoiffe,
La meilleure compile du genre,
Fonce papa, fonce !

Label: Discograph
ASIN : B00004Y246
The Meters, Eddie Bo, Professor Longhair, Allen Toussaint, Dr John, ..... Le funk est né à New Orleans, clair et net
Et Professor Longhair sans doute le père du Funk
Toutes les figures rythmiques syncopées sont déjà là !


Bob Stroger
http://www.corbydesigns.com/bobstroger/

| | |
| --- | --- |
| | Bob Stroger, Live at Lucerne |
Superbe album, enregistré Live en 1998 au Festival de Lucerne, quel talent !
Trés présent en Europe ces dernières années, Cognac, La Charité sur Loire, Lucerne...,
A ces nombreuses rencontres, je resterai marqué à vie, il y aurait long à dire, le mieux est d'aller l'écouter...
Egalement derrière Otis Rush, sur le légendaire album "Live in Europe" Nancy 1977

Billy Boy Arnold



La classe.
Sobre, profond, et Le SON !
Elève de Sonny Boy Williamson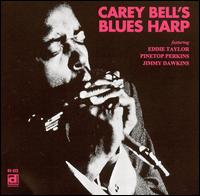 Chanteur / Harmoniciste
Chicago Blues Tradition
Musicien de Muddy Waters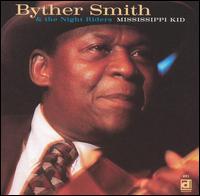 Le West Side Sound par excellence


Roosevelt Sykes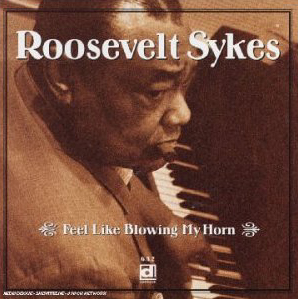 Une vie entière consacrée au piano.



Eddie Boyd
( Edward Riley Boyd )


du BLUES !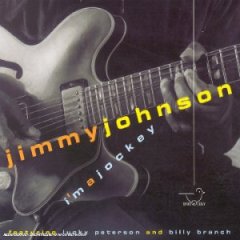 Une voix trés haut perchée, styliste du West Side Sound, funky, un phrasé sensuel, original et d'une grande finesse.

Eddie King
( Edward Lewis Davis Milton )
Eddie King : Guitar & Vocals

Tim DeHuff : Guitar
Scott Spray : Bass
Joe Roesch : Drums
Roger Young : Piano & Organ

The Blues Brothers Horns Plus One...

"Blue" Lou Marini : Tenor sax
Alan "Mr. Fabulous" Rubin : Trumpet
Birch "Slide" Johnson : Trombone

plus

Ronnie Cuber : Baritone Sax
ça déménage !!!
Un superbe album, le meilleur du genre, une perle rare.
Seul album d'Eddie King, mais fidèle accompagnateur de Koko Taylor.



West Coast House Party - Recorded and mixed in February 2000 at Clear Lake Audio in North Hollywood.

Le style West Coast par excellence. Monstrueux !

Une liste impressionante :

Guitar: Kid Ramos, "Little" Charlie Baty, Clarence "Gatemouth" Brown, Rick Holmstrom
Guitar, vocals: Duke Robillard, Junior Watson, Rusty Zinn
Vocals: James Harman, James Intveld, Janiva Magness, Lynwood Slim, Robert "Big Sandy" Williams
Piano: Fred Kaplan
Acoustic Bass: Larry Taylor
Drums: Stephen Hodges
Vocals harmo: Kim Wilson

sax: Jeff Turmes, Steve Marsh, Jonny Viau
organ: Joe Krown
trumpet: Mike Turner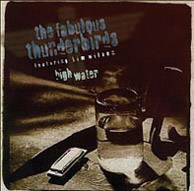 Un savant mélange: Blues, Rock 'n' Roll, Rhythm and Blues

The Fabulous Thunderbirds, groupe fondé en 1974 par Jimmie Vaughan et Kim Wilson. Un nouveau style est né, et un son immédiatement reconnaissable.
Efficace et redoutable.
En 1980, c'était la claque, et avec le temps, 30 ans après ça le fait toujours aussi fort.
Ils ont vraiment écrit une page de l'histoire.


Rock 'N' Roll City
Un cocktail Blues, Rock 'N' Roll & Surf
Trés bon album sorti en 2003 avec Los Straitjackets
http://www.straitjackets.com/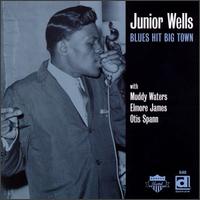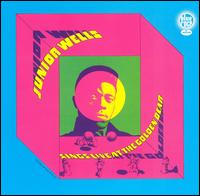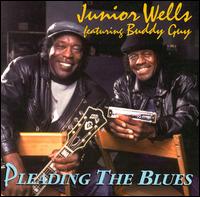 Elève de Sonny Boy Williamson, Junior Wells joue avec
the Aces, Muddy Waters, ainsi que le légendaire Buddy Guy




60 ans de dévotion pour la musique
Puissant Gospel et indispensable lumière intérieure
Le blues cri la souffrance et le gospel apporte la solution :
Dieu